The Gary O. Galiher Foundation created by a 1977 graduate of the William S. Richardson School of Law has made a $500,000 gift to support the law school's new Clinical Building, which will be dedicated on September 6. The conference center in the new building will be named in honor of Galiher, who died in a helicopter crash in November 2016.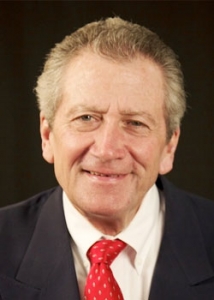 Galiher was a pioneer and determined advocate passionately working on behalf of vulnerable clients, including those who faced diseases stemming from asbestos exposure. He was nationally renowned and won numerous jury verdicts to compensate asbestos victims.
He was involved in helping Hawaiʻi gain millions of dollars from a major tobacco litigation settlement. He spent his career zealously representing his clients and being an advocate to improve the social, economic, cultural and political well-being of Hawaiʻi.
The Board of Regents accepted the significant gift on behalf of the University of Hawaiʻi at Mānoa and the law school. "We are extremely grateful for this generous gift from Gary, a member of the law school's second graduating class who did so much for the school through the years," said Dean Avi Soifer.
The gift will be administered by UH Foundation, which handles philanthropy for the UH system.
Attorney Linda Monica, a former colleague of Galiher's and a trustee of his foundation, explained how the foundation came about. "Gary was very grateful for the success he found both personally and professionally in the law," said Monica. "Through his foundation, he wanted to support causes that he believed would help lead to the commitment by others to be advocates for those who needed to be heard."
See the full story on the law school website.
—By Beverly Creamer