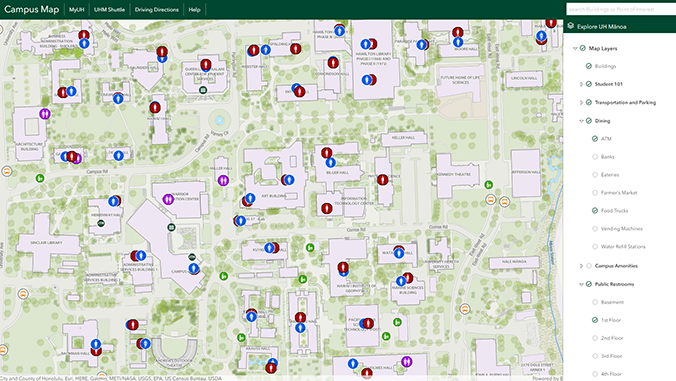 The University of Hawaiʻi at Mānoa unveils a new online map that will provide more function and choices for users.
The new map has search functions to find specific buildings or points of interest. It can help users locate the closest ATM, water refill station or eating spot. It will help users find services such as lactation stations or where to pay for parking.
One other new feature showcases the plants on campus. UH Mānoa's campus is an accredited arboretum, one of 37 universities and colleges worldwide. The new map features the ability to find 4,000 trees and thousands of plants that are considered native, were brought by canoe or may have potential medicinal value.
The new map provides many features not available in previous maps for the campus. Users can explore the frequently asked questions page to find more about the map functions.
Make sure to toggle on the category to activate the individual selections.