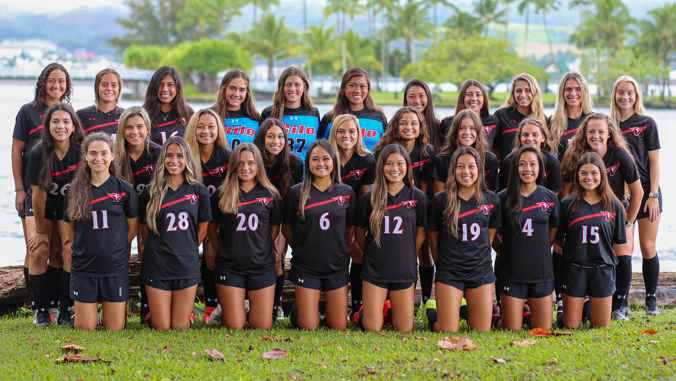 Thirty one University of Hawaiʻi at Hilo student-athletes were recipients of the Division 2 Athletics Directors Association Academic Achievement Awards. Now in its 12th year, the program recognizes the academic accomplishments of student-athletes at the Division II level.
The 31 UH Hilo honorees are three more than the Vulcans had in the 2017–18 school year.
To be eligible, the student-athlete must have a cumulative grade point average of 3.5 or higher, have attended their school a minimum of two years (four semesters) and have been an active member of their team during this past academic year (including redshirts).
"We have been putting an emphasis on doing better in the classroom, and I feel like we are accomplishing that across the board," said Vulcan athletic director Patrick Guillen. "Our team GPA's are higher than they have ever been."
For a list of the honorees, go to the UH Hilo Athletics website.