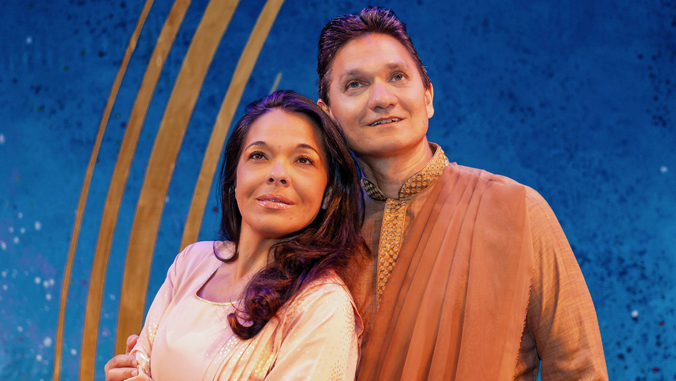 Windward Community College Palikū Theatre's fall musical Children Of Eden starts at the very beginning: the creation of the universe. Directed by Mary Hicks, the musical features some of Hawaiʻi's leading community performers in a story of family, forgiveness and second chances. Children Of Eden runs September 6–29.
Stephen Schwartz and John Caird's Children Of Eden casts the beloved biblical stories of Genesis through the personal lens of family. Father breathes life into his children, Adam and Eve, and learns that the hardest part of being a loving Father is letting go. It's a lesson that translates into the parenting of Cain, Abel and Seth and is reiterated once again as Noah parents his sons Shem, Ham and Japheth.
This joyous and inspiring production celebrates the difficulty of choice, importance of passion, value of questioning and the pain in allowing those you love to take risks and face the consequences.
The musical is co-produced by the I'm A Bright Kid Foundation and Palikū Theatre.
Dates and ticket information
Performances are on Fridays and Saturdays, September 6–7, 13–14, 20–21, 27–28 at 7:30 p.m. and Sundays, September 8, 15, 22, 29 at 4 p.m.
For tickets and more information, go to the I'm A Bright Kid Foundation website.
—By Bonnie Beatson