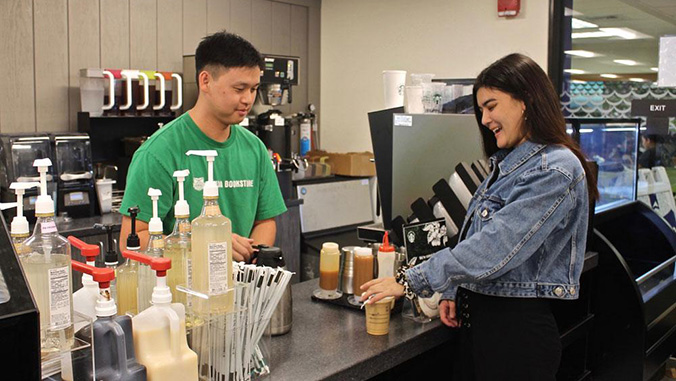 Kulanui Café, a coffee concept located at the Kapiʻolani Community College Bookstore, is open just in time for the fall semester! As an authorized purveyor of Starbucks® coffee, Kulanui Café is serving a variety of coffees, teas, and grab and go snacks.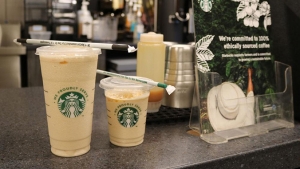 "Kulanui means higher learning, so we're excited and proud to be serving Starbucks® beverages to our college community," said Debralee Goto, Kapiʻolani Bookstore manager. "We look forward to Kulanui Café providing a variety of food and beverage options located conveniently at their campus bookstore."
For more information on Kapiʻolani Bookstore's Kulanui Café, including store hours, visit the website and social media on Facebook and Instagram.
© 2018 Starbucks Corporation. All rights reserved. Starbucks and the Starbucks logo are registered trademarks of Starbucks Corporation. Approval code: 05092019190696MM