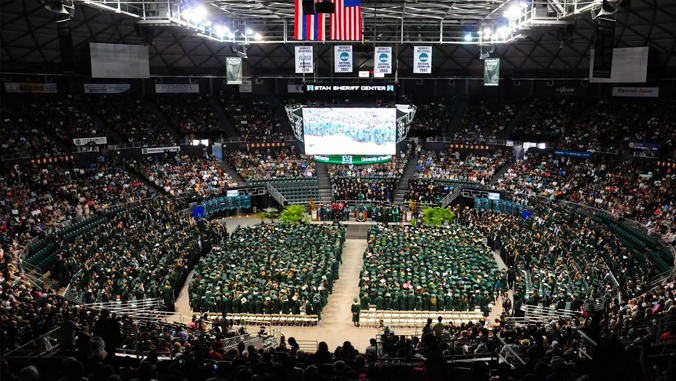 Hawaiʻi ranks as number nine among the 50 states for lowest student debt, according to a national website that tracks student loan information. That is in large part due to the affordability of University of Hawaiʻi's 10 campuses.
UH Mānoa is 189 out of the nearly 1,000 national four-year private and public higher education institutions that self-reported information on average student debt per borrower. The ranking is the basis of LendEDU's just-released annual report, Student Loan Debt by School by State.
There are more than 4,000 four-year private and public colleges and universities nationally, according to the U.S. Department of Education.
Among the nation's public universities, UH Mānoa ranks number one in the state, with an average student loan debt of $24,539 per Class of 2018 borrower. This figure was slightly lower than the national Class of 2018 average debt per borrower figure of $28,565.
About 46 percent of UH Mānoa graduates in 2018 reported having student debt.
The LendEDU report was created using the newest Peterson's financial aid data.