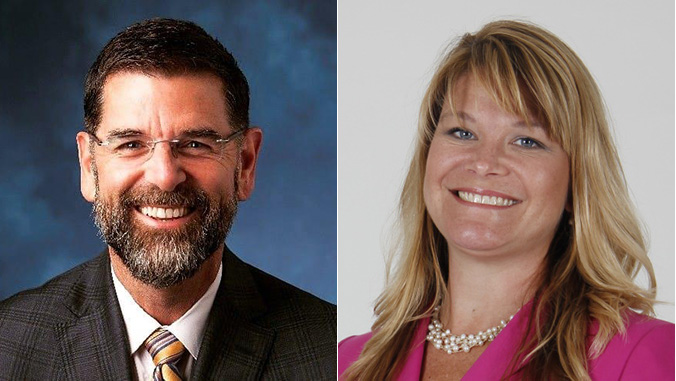 Finalists for the University of Hawaiʻi Vice President for Community Colleges (CEO for Community College System) have been identified by the Search Advisory Committee. Visits for former Norco College President Bryan Reece and UH Interim Vice President for Community Colleges Erika Lacro have been planned, and include meetings with campus groups on Oʻahu and UH Maui College.
Community college members are invited to hear from the finalists on the following dates and times:
Thursday, October 24, 11 a.m.: Bryan Reece
Tuesday, November 5, 11 a.m.: Erika Lacro
Both presentations will be held at UH Maui College in Kaʻaike 105 (Rooms B, C, D) and provide an opportunity for the community to meet and learn more about the candidates and their perspectives.
Community members at UH Maui College are encouraged to attend in person. For Hawaiʻi CC, Honolulu CC, Kapiʻolani CC, Kauaʻi CC, Leeward CC and Windward CC, campus viewing sites have been coordinated and there is limited access via zoom link. Rooms and zoom link will be posted on the search page on presentation day. Community members are encouraged to view in larger groups to maximize the number of zoom viewers allowed.
See the search page for additional search information including the bios, CVs and visit schedule for finalists.
Feedback on the candidates is valued and may be sent via the feedback link, which will be live on search page on October 23.
The search advisory committee will provide their comments to UH President David Lassner who will make the final recommendation to the Board of Regents.
"The Search Advisory Committee is pleased to invite these experienced candidates and provide opportunities to visit our engaged campus communities," said Search Advisory Committee Co-Chairs Lui Hokoana and Don Straney. "We look forward to the visits and your feedback."