The University of Hawaiʻi Board of Regents (BOR) approved a $28.1 million, supplementary operating budget request on November 21, that includes the university's priority initiatives of expanding the Hawaiʻi Promise Scholarship Program to UH's four-year campuses, increasing mental health services across the 10-campus system and educational and cultural programming for those who work and visit Maunakea.
The regents approved the budget at its monthly meeting held at Kauaʻi Community College. The budget request will be submitted to the governor's office for consideration in the proposed executive budget for the upcoming legislative session that begins January 15, 2020. The university also submits its BOR approved budget request directly to the Legislature.
Budget proposal (PDF)
(Starting at Page 100 of the PDF. It will not reflect the adjustments to specific requests made during the meeting.)
Hawaiʻi

Promise Program expansion

The Hawaiʻi Promise Program is the largest single budget request at $17.7 million and will provide financial assistance for students receiving Pell grants so that the full cost of tuition and fees are covered.

This is a slightly modified version of the Hawaiʻi Promise Program that has been helping students at UH community colleges since 2017.
Increasing student mental health services
The university is asking for $2.6 million to fund 19 new positions for mental health professionals to better meet student mental health needs across UH's 10 campuses. The request adds psychologist positions to all campuses and includes funding to expand suicide prevention programming and protocols; strengthen mental health stigma reduction programs; enhance student-to-student peer mental health awareness programs and implement targeted outreach campaigns for new students and parents.
Educational programs for Maunakea visitors and employees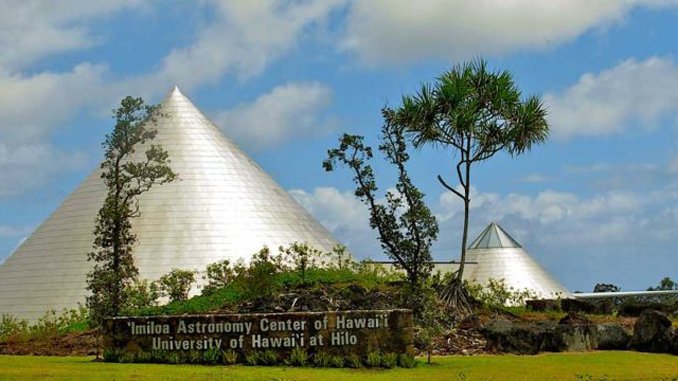 UH is requesting $1.2 million for educational and cultural programming for Hale Pōhaku, the mid-level facility on Maunakea, the Maunakea Visitor Information Station and ʻImiloa Astronomy Center. It will fund the development of educational programs regarding Maunakea that will include, but not be limited to, Native Hawaiian culture, history and environmental and biological considerations designed for tour guides and drivers, employees, contractors, recreational users, scientists and observatory workers and visitors.
The approved budget also includes a Capital Improvement Project request for $300,000 for renovations to enhance culture and education at the Hale Pōhaku mid level facility, or other suitable location, that do not include a telescope.
UHealthy and students peer mentor program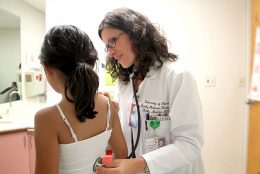 The supplemental budget request also includes funding for UH's UHealthy Initiative that will leverage UH's multiple health sciences programs to improve the state's health industry infrastructure.
One of UHealthy's goals is to create a pipeline of new physicians positions for the neighbor islands. Another priority is funds for a student peer mentor program that evidence shows contributes to student success.