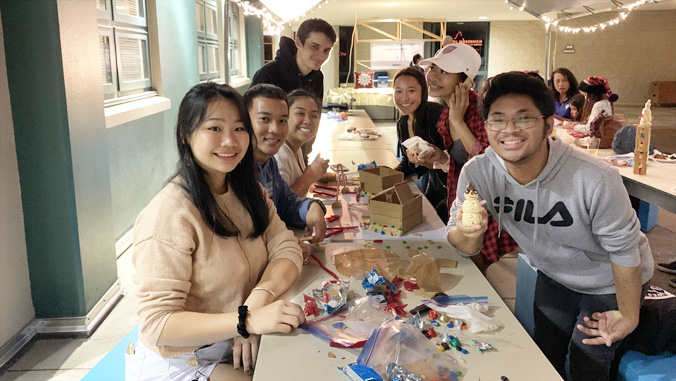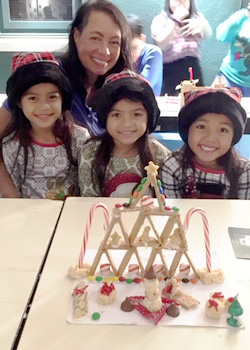 On December 6, the University of Hawaiʻi at Mānoa School of Architecture American Institute of Architecture Students (AIAS) helped spread the holiday cheer with their Gingerbread Esquisse (a French word meaning a rough or preliminary sketch). Alumni, local architects and community all gathered at the architecture school courtyard to construct frosted candy and graham cracker houses.
"The Gingerbread Esquisse is an expression of architecture through another means," said AIAS Vice President Derrick Pang. "It's just a fun event to bring the architecture students and community together."
The esquisse is a long standing tradition at the School of Architecture that gives many students a break from the stress of finals as they build gingerbread houses. There were four categories for the house builders: tallest, best overall, best replica and best landscape.
"It's a cool event to participate with my classmates before finals to celebrate the holidays and support the upperclassmen who put the esquisse on," said first-year architecture student Wilfredo Corpuz Jr.