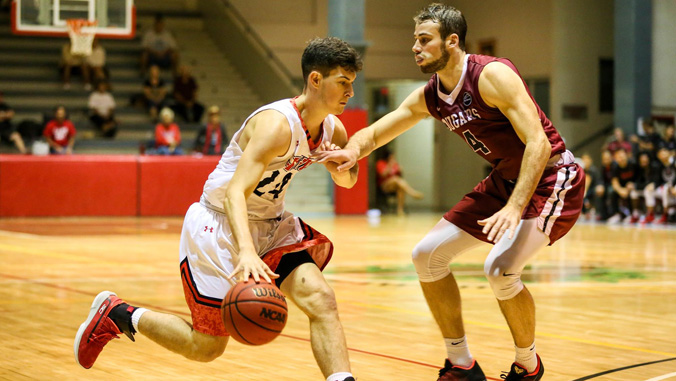 Vulcan basketball players Kupaa Harrison and Allie Navarette are the University of Hawaiʻi at Hilo Pepsi Athletes of the Week.
Senior forward Kupaa Harrison continued his strong all-around play on the road at Biola and Point Loma last week. Against the Eagles, he just missed a double-double with 14 points and nine rebounds, while also contributing three steals. Versus the defending conference champion Sea Lions, Harrison had 16 points, 6 rebounds and 5 steals. Harrison averages 18.2 points a game, 7.3 rebounds, and has 14 assists and 12 steals.
Junior Allie Navarette also put up solid numbers for the Vulcans during road losses at Biola and Point Loma. Navarette had 13 points, 8 rebounds and 2 steals against the Eagles, and had a double-double with 18 points, 10 boards and had 3 assists versus the Sea Lions. Navarette averages 13 points a game and 7.6 rebounds.
For the full story, visit the Hilo Athletics website.