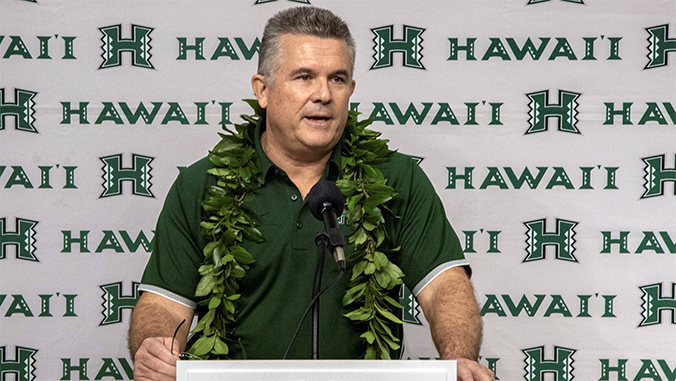 University of Hawaiʻi at Mānoa Athletic Director David Matlin introduced the new head football coach to the public on Wednesday. Todd Graham is the 24th head coach of the Rainbow Warrior football team.
Members of the media had the opportunity to ask Graham about his plans for the program at a news conference on campus.
"To the people of Hawaiʻi, this is your football team. I am very humbled and very honored to be your coach," Graham said. "We'll be a program about winning championships. Winning will be defined by not only what we do on the football field, but what we do in the classroom and what we do in the community."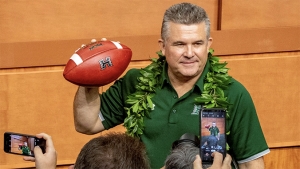 Graham last coached the Arizona State Sun Devils from 2012-17 leading them to the PAC-12 Championship game in his second season at the helm. Graham also head coached at Pittsburgh (2011), Tulsa (2007–10) and Rice (2006).
Hear more about what Coach Graham had to say at HawaiiAthletics.com.