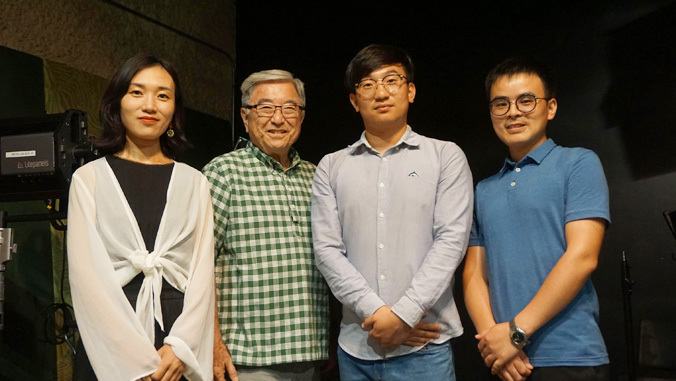 The University of Hawaiʻi Board of Regents has recognized UH Mānoa School of Communications Associate Professor Gerald Y. Kato for his distinguished contributions to teaching journalism and protecting the public's right to know for almost 30 years. Kato, director of the UH Parvin Fellowship Program in Journalism Studies, is the recipient of the 2019 Willard Wilson Distinguished Service Award.
"We thank the board for acknowledging Gerald's leadership in training the next generation of journalists, both locally and in China, and for being a tenacious public watchdog," said College of Social Sciences Dean Denise Eby Konan. "Although he is quiet and humble, his efforts speak volumes in raising our students' professional communication skills while facilitating cross-cultural understanding between two countries through the study of journalism. His tenacious lifelong interest in protecting the First Amendment never wanes."
Kato earned a BA in journalism at UH Mānoa and a master's degree from the University of Missouri at Columbia School of Journalism. After serving as a reporter at the Honolulu Advertiser, KITV and KGMB News, he returned in 1991 to teach at his alma mater and direct the Parvin Fellowship Program, all while embracing his role as a media watchdog. Kato was instrumental in persuading the state Legislature to pass a shield law intended to protect confidential news sources, thereby enhancing the public's right to know. During election years, he has been invited to moderate AARP Hawaiʻi's televised political debates, volunteering his time, considerable expertise and insights.
More on the Willard Wilson Distinguished Service Award
The Willard Wilson Distinguished Service Award was established in 1969 to honor the UH Board of Regents' retiring secretary, who set the standard for exemplary service. The winner, selected from full-time employees at all 10 UH campuses, must have a minimum of 20 years of service and display a consistent pattern of extraordinary dedication to the university that is constantly above and beyond the responsibilities of the nominee's position, among other criteria.
More on Parvin Fellowship Program
Housed in the UH Mānoa School of Communications, the international academic program provides training for journalists from the People's Republic of China. Established in 1981 through a grant from the Parvin Foundation in association with UH, the program has worked with approximately 300 Chinese journalists. They spend an academic year working with the director, who provides intensive training in western journalism, newswriting, communication law and ethics.