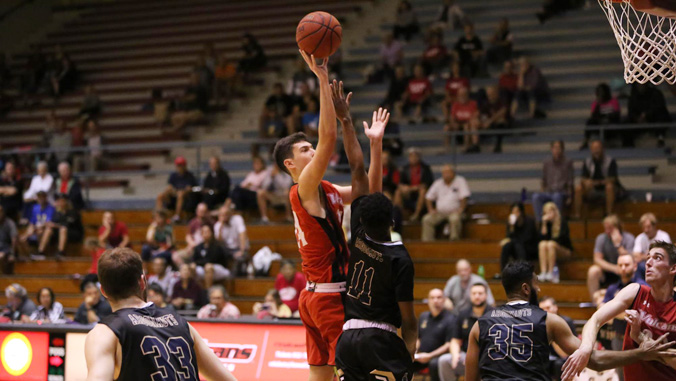 Basketball players Kupaʻa Harrison and Allie Navarette, who scored a lot of points in a pair of home games, are named the University of Hawaiʻi Hilo Pepsi Athletes of the Week for the final week of January.
Forward Harrison has earned his fifth Pepsi title this year and his third straight honor. The senior hit a buzzer-beating three-point shot in overtime during a 79-76 win over Holy Names University, and he had 24 points and eight rebounds against Concordia. He had 12 points in the second half and 16 total against the Hawks, and made it a double-double with 10 rebounds. His totals in the two wins were 40 points, 18 rebounds, seven assists and a game-winning three-pointer.
Navarette has also garnered multiple Pepsi titles for her performance in women's basketball. Navarette had her two highest scoring games of the season, with 27 points in a 84-74 upset against Concordia and 25 points in a 79-58 victory over Holy Names. For both games, she scored 52 total points and 13 rebounds. In the PacWest, Navarette is the fourth best at the free throw line, sixth in scoring and sixth in rebounds.
Read more details at the UH Hilo Athletics website.