The state's oldest community college, Honolulu Community College, hosted a 100th birthday party in February to kickoff a year-long celebration.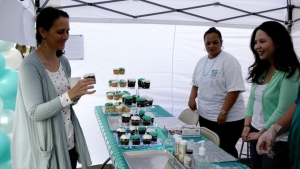 Students enjoyed ice cream and cupcakes, personalized flipbooks and decorated party hats. A local radio station broadcast live on campus and gave away 100th anniversary items.
"Honolulu CC is a pretty great community college," said Nixann Inik, a fashion technology student. "It's very small, so you get that one-on-one contact with each professor. So I say it's a very good place to start out from."
Honolulu CC has been commended for its apprenticeship and other career and technical programs, Hawaiian studies center and commitment to sustainability.
The college's Marine Education Training Center at Sand Island is also home to the Polynesian voyaging canoe, Hōkūleʻa.
"Our main goal is really to meet what the industry needs," said Interim Chancellor Karen Lee. "We want to make sure that our graduates are well trained, that they are well educated, not just in the skills in the trades, but also in the professional skills that they need."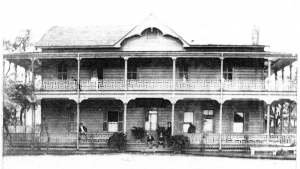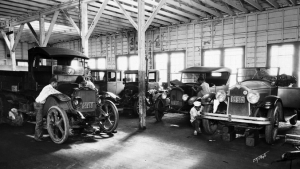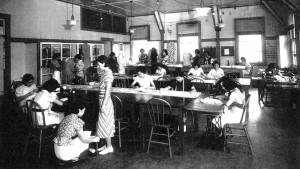 In the beginning
The school started in 1920 with 42 students in the building of the old Chinese Hospital in Pālama. Vocational courses in auto mechanics, woodworking and dressmaking were offered.
It was also known as Honolulu Vocational School and Honolulu Technical School before becoming part of the University of Hawaiʻi as a result of the Community College Act of 1964.
Honolulu CC today
Today, Honolulu CC enrolls about 3,500 credit students, 3,200 apprenticeship students and more than 5,000 continuing education students. Thousands more have passed through its doors over the years.
In addition to a strong liberal arts program that seamlessly transfers students to four-year campuses, Honolulu CC offers 22 career-oriented programs ranging from cosmetology and early childhood education to diesel mechanics and refrigeration and air conditioning technology.
Honolulu CC student Bryce Aleviado graduated in 2019 with an associate's degree in administration of justice. The aspiring police officer is continuing to take classes there in preparation to transfer to UH West Oʻahu, where he intends to earn a bachelor's degree in public administration with a concentration in justice administration. Aleviado said, "This is one of the best community colleges because of all the trades, and students should just try it. If you don't try college you are going to be like, 'Aww I should have went!'"
Campus clean up days, a hoʻolauleʻa with alumni and retirees, and a centennial gala are among the upcoming events to mark this milestone year.
Upcoming Honolulu CC Centennial Events
March 7, 2020—Mālama

ʻĀina

Campus Clean-up Service Event (students, alumni and general public welcome to sign-up.)
April 22,

2020—Hoʻolauleʻa

Spring 2020 (alumni and retirees will receive an email invitation to attend)
May 2, 2020—Fashion Show (tickets will be available for purchase in April)
May 15, 2020—Commencement
September 12, 2020—Mālama

ʻĀina

Campus Clean-up Service Event
October 2020—Fall Feast (tentative)
November 6, 2020—Centennial Gala
—By Kelli Trifonovitch