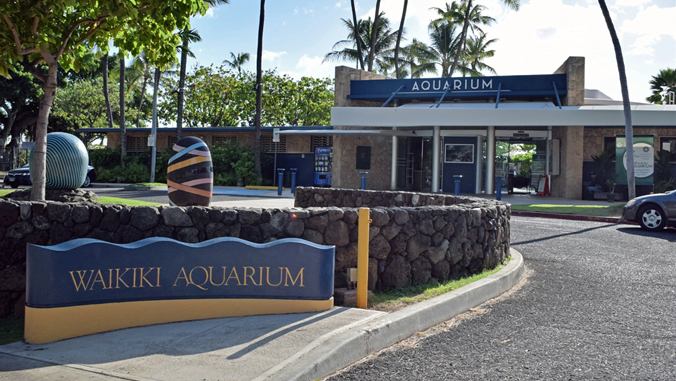 The University of Hawaiʻi at Mānoa Waikīkī Aquarium will be closed to the public beginning at 5 p.m. on March 17 due to the COVID-19 health crisis. Evening events will also be canceled until further notice.
While there have not been any reported cases of infection or exposure at the aquarium, the health and safety of aquarium employees, visitors and the local community remains the aquarium's top focus.
The aquarium will reopen at an undecided date, based upon the COVID-19 situation, and will announce updates on the aquarium's website.