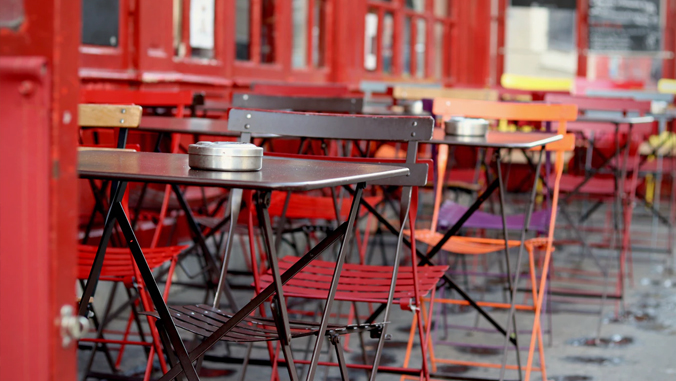 Social distancing is necessary to slow the spread of COVID-19 in order to reduce the chance of overwhelming the healthcare system, and to save lives. However, social distancing also has significant economic impacts that are hitting dine-in eateries disproportionately hard. Restaurant reservations in Honolulu had already started dwindling before the ban on dining at restaurants and bars went into effect on Friday, March 20.
In a recent post, the University of Hawaiʻi Economic Research Organization reported that dine-in activity at restaurants in Honolulu on the OpenTable network has declined from typical levels to essentially zero in a three-week span. Thousands of jobs will be lost as a result.
Food services are more labor intensive than most other industries. According to the most recent data on occupational employment, in 2018 more than 85,000 people in Hawaiʻi (or 13 percent of all employees in the state) held food service related jobs. Restaurants cater to both visitors and residents, but due to the state's large tourism presence, food services occupations in Hawaiʻi are nearly one-and-a-half times more prevalent than for the nation as a whole.