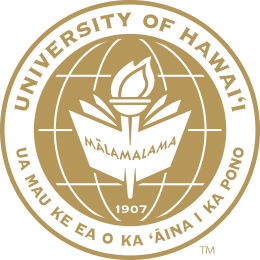 This message was shared with the faculty, staff and students of the 10-campus University of Hawaiʻi system on March 30, 2020.
Aloha University of Hawaiʻi students:
As we all come to terms with the many changes and the disruption of connections and routines that sustain and comfort us, we want to reach out and remind you that we are here for you. The university remains committed to maintaining communities and campus environments free from sex discrimination and gender-based violence.
We are aware that people who are surviving violence may be experiencing increased isolation and danger caused by confinement, economic stress and health insecurity. Our Title IX resources, mental health and counseling services, and community advocacy and legal services are working to continue our support for students and employees.
Many coordinators and on-campus and off-campus services are offering remote meetings and appointments, online or by phone, and some remain on campus for in-person assistance. We encourage you to contact services by email or by phone to make an appointment. In the event of an emergency, please call 911.
Contact information for all campus Title IX team members and on- and off-campus resources can be found at the UH System Title IX website.
Important reminders:
All referenced resources including confidential resource information, Title IX Coordinator contact information, UH non-discrimination policies and guidance, and online Title IX training can be found at the Title IX website.
Stay safe and be well!
The Office of Institutional Equity
institutional.equity@hawaii.edu