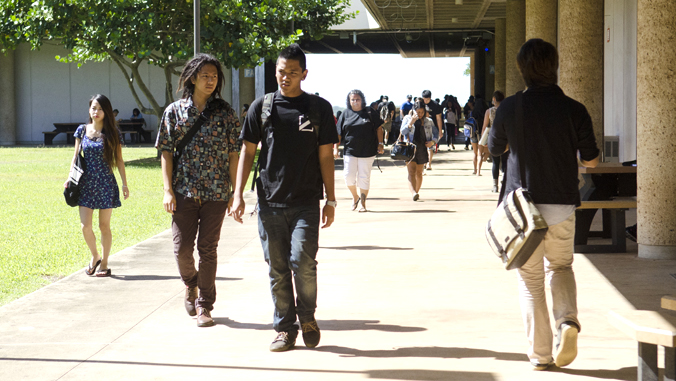 Applications for the University of Hawaiʻi Urgent Student Relief Fund are now open for students at all 10 campuses. The fund is for students experiencing urgent financial distress and/or challenges with their school work due to the circumstances created by the COVID-19 pandemic. Applications will be due by 4 p.m. each Wednesday with notification the following week.
Eligibility criteria
The student is currently enrolled at one or more of the UH campuses in a credit certificate or degree program.
The student has a documentable temporary financial need resulting from an unexpected emergency event. Urgent Student Relief funding would, in turn, support the student's ability to be successful and make academic progress.
Preference will be given to undergraduate and graduate students who are enrolled in at least a half-time status (i.e. 6 credits for undergraduates).
UH is anticipating many applications for the Urgent Student Relief due to COVID-19. Every attempt will be made to review and process applications as quickly as possible and as funding permits.
"I wish you good health and success as you finish your semester during these challenging times," said Associate Vice President for Student Affairs Hae Okimoto.
The Urgent Student Relief Fund was created thanks to the generosity of donors through the UH Foundation.
See the Urgent Student Relief Fund website to start the application process. Please direct all application-related questions to the appropriate listed campus contact.