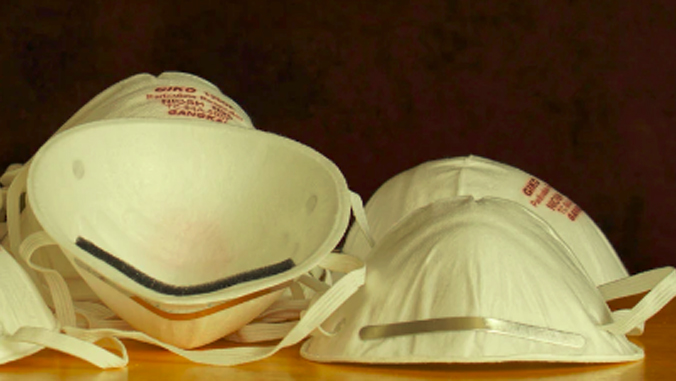 Hospitals nationwide are asking for facemask donations to protect frontline healthcare workers. A worldwide mask shortage has the administrators of some facilities exploring ways to reuse personal protective equipment and find a reliable method for decontamination.
N95DECON is a national volunteer effort focused on developing guidance for hospitals on how to decontaminate masks for reuse. N95DECON is comprised of scientists, engineers, students and clinicians from the private sector and universities nationwide, including the University of Hawaiʻi at Mānoa College of Engineering's Tyler Ray, assistant professor in the Department of Mechanical Engineering.
Ray is part of a team of experts who have spent weeks combing through peer-reviewed publications and studies of decontamination methods that have been used on previous viral and bacterial pathogens, assessing the potential effectiveness of these methods on the novel SARS-CoV-2 virus that causes COVID-19.
The team's goal is to provide health officials with reliable scientific information about the effectiveness of various decontamination methods, should local shortages force a choice between decontamination and reuse, or going unmasked.
"Better understanding the data-driven approaches for the decontamination of N95 masks is critical for decision-makers and healthcare workers facing this unprecedented shortage of personal protective equipment," Ray said.
—By Kimberly Perez Hults