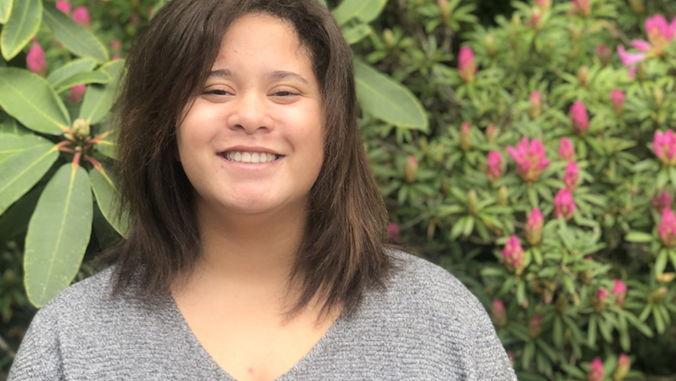 The University of Hawaiʻi at Mānoa is among 30 institutions across the U.S. receiving a series of grants from the St. Baldrick's Foundation, the largest non-government funder of childhood cancer research grants. A total of $1.8 million in grants supports the mentorship of St. Baldrick's Fellows and Summer Fellows at institutes including at the John A. Burns School of Medicine (JABSOM), where pediatrician and researcher Bruce Shiramizu has mentored summer fellows for 10 years.
This year's St. Baldrick's Staff Giving Campaign Summer Fellow is Jessica Natale, a UH Mānoa undergraduate student from Monterey, Calif. Her work will focus on generating a standardized control of Raman spectroscopy scans to detect pediatric Non-Hodgkin Lymphoma.
"I hope that I can develop an alternative diagnosis for quicker and more efficient turnaround time, thus allowing the cancers to be detected in its earlier stages," said Natale. Cancer research is especially close to her heart as she remembers being a child and seeing her own mother struggle with Non-Hodgkin Lymphoma.
"I spent a lot of time in and out of hospitals with her (my mother), which drove my interest in medicine. I feel as if I owe my service and contributions to those and the field who kept my mother alive the many times they did," added Natale, who aspires to become an emergency medicine physician.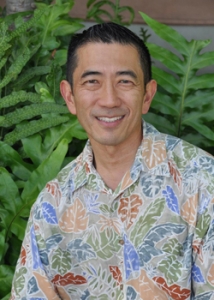 "As an undergraduate Honors student in biology, Jessica approached me with an interest and desire to pursue a research opportunity in the laboratory," said Shiramizu. "I was impressed with her disciplined and hard-working ethics which led to her applying to be considered as a St. Baldrick's Foundation Summer Fellow at JABSOM. We are excited that she will be funded through the St. Baldrick's Foundation Summer Fellow program."
St. Baldrick's dedication to provide funding to support the most promising research and to train early career scientists has not wavered, even amid the COVID-19 pandemic. Since 2005, the St. Baldrick's Foundation has put a high priority on building the pipeline of pediatric researchers by supporting the next generation of childhood cancer research experts whose work may lead to new and innovative therapies for kids with cancer.