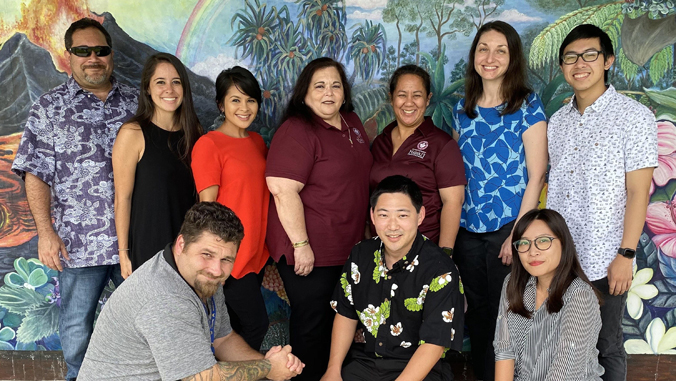 EDvance, formerly the Office of Continuing Education and Training at Hawaiʻi Community College, is diversifying and updating its course offerings in response to the impact of COVID-19. EDvance provides lifelong learning opportunities to all ages by offering courses and programs that include non-credit courses, workshops and customized training for businesses and industries, workforce training and other activities to enhance local economic development efforts.
"Society has suddenly become more accepting of not only online learning, but the delivery of prepared meals, contactless retail, remote meetings, flexible schedules, home-life balance and mental health, data-driven health prevention, remote workforce collaboration and digital currency," Jim Fong, director of research and strategy at the University Professional and Continuing Education Association, wrote recently.
EDvance is preparing for wide-ranging change with educational programming that is immediately applicable and locally relevant. The Hawaiʻi CC office aims to leverage existing talent and expertise in the community, making it accessible to everyone. With the right people teaching the right courses in the right format, EDvance can safely and effectively address the issues facing our community:
Parents need educational activities for keiki.
Kupuna need vital connections to the community.
Unemployed workers need training and development.
Businesses need assistance to adapt and adjust.
Non-profits and government need to be informed and responsive.
EDvance has bold goals to meet the community's needs, but requires passionate people to be successful. No previous teaching experience is required.
"We want to invest in you, from on-going coaching and training to networking and relationship-building," said Jessica Yamamoto, EDvance director.
Join the EDvance instructor pool and share your skills or expertise with the community in a new or existing course. EDvance's instructor pay starts at more than $30 an hour. To find out more or to begin the recruitment process, go to the EDvance website, call (808) 934-2700 or email edvance@hawaii.edu.