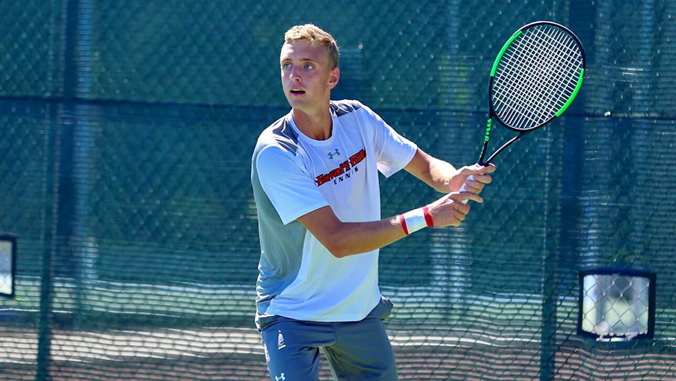 A University of Hawaiʻi at Hilo tennis standout earned the honor of Intercollegiate Tennis Association (ITA) Division II Tennis All-American.
Sophomore Martin Soukal was one of 22 other singles players from across the nation selected for the All-American list. The Czech Republic native was joined by two other players from the Pacific West Conference.
Soukal was ranked fourth in the NCAA Division II West Region rankings in singles. He was 4-1 when the season came to a halt, having beaten two players that were ranked in the ITA fall national rankings. In 2019, Soukal was the PacWest Freshman of the Year. He went 14-2 in singles and 17-3 in doubles.
"I am very impressed with Martin's game and how he has been able to add to it in a short time," said Soukal's coach Kallen Mizuguchi. "I believe that he has the potential to be ranked very high nationally. I am very excited to see what he can do in the upcoming years."
For more details on Soukal, visit the Hilo Athletics website.