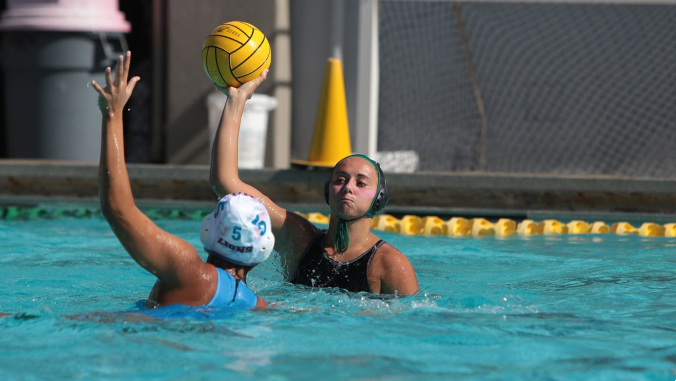 Four Rainbow Wahine were named American Collegiate Water Polo Coaches Association (ACWPC) 2020 All-Americans on April 27. The honor for the University of Hawaiʻi at Mānoa women's water polo student-athletes is the most in a single season since 2015.
Sophomore Alba Bonamusa Boix headlined the Rainbow Wahine on the list as Hawaiʻi's lone first-team selection. Bonamusa Boix, a first-time All-American, led the Wahine in goals and assists on the season.
Also named to the list were junior Carmen Baringo and sophomores Szonja Kuna and Bridget Layburn.
Baringo was a workhorse for the Wahine throughout her career, leading by example as she slid into whatever role head coach Maureen Cole asked her to.
Kuna, one of the smartest and quickest players in the pool, created opportunities for the Wahine to score goals and break games open.
Layburn saved more than six goals per game by being a vocal leader in defense that held opponents to just over five goals per game.
Since Cole took the helm, 20 Wahine have been named ACWPC All-American.
For more details on the student-athletes, visit the UH Mānoa Athletics website.