A new study led by University of Hawaiʻi at Mānoa Professor Chien-Wen Tseng proposes the Medicare prescription drug benefit (Part D) cost sharing of HIV medications be revised. The burden of drug costs for antiretroviral therapy (ART) and preexposure prophylaxis (PrEP) treatments primarily falls on patients and is not conducive to achieving the federal 2030 goals for Ending the HIV Epidemic: A Plan for America (EHE). The study was published in the Journal of the American Medical Association on April 14.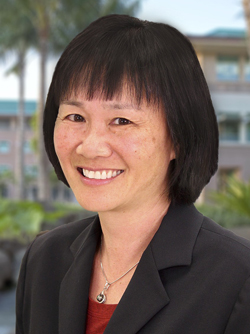 Tseng is with the John A. Burns School of Medicine Department of Family Medicine and Community Health and is the Hawaii Medical Service Association Endowed Chair in Health Services and Quality Research and is a member of the U.S. Preventive Services Task Force.
In 2019, President Donald Trump announced a 10-year plan for the EHE initiative, to be developed by agencies across the U.S. Department of Health and Human Services.
Tseng and her collaborators proposed the Medicare Part D cost sharing of ART and PrEP medicines for HIV patients be redesigned so patient out-of-pocket costs are based in stable dollar terms rather than a changing percentage of drug price. This new design should also include a ceiling for patient out-of-pocket expenses.
"To the extent that affordability is associated with adherence, these results have important clinical and policy implications; the federal EHE initiative will be successful only if patients have reliable access to HIV treatment and prevention," said Tseng. "It seems to be apparent that achieving a 90 percent incidence reduction in HIV by 2030 will require legislation to manage the price of these drugs."