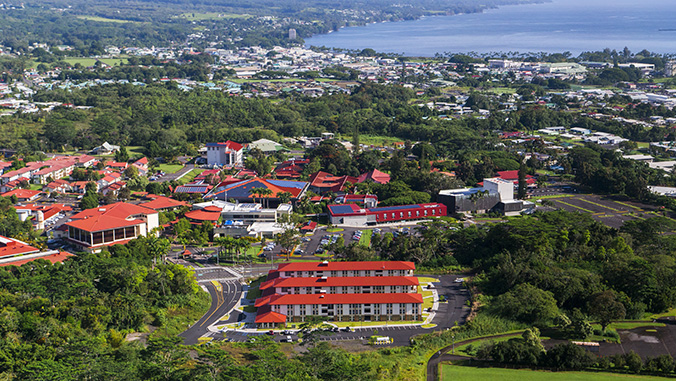 The University of Hawaiʻi at Hilo has been recognized as one of the top 300 universities in America. There are more than 4,200 degree-granting postsecondary institutions in the United States. The four-year university earned a 181–190 spot on a national list just released by Quacquarelli Symonds (QS), the globe's most-consulted rankings resource. The first edition list, QS World University Rankings: USA focused on diversity, employability and internationalization.
"At UH Hilo we make every effort to ensure that our international students can pursue their academic and personal goals in a welcoming and supportive environment," said UH Hilo Chancellor Bonnie Irwin. "We are honored to have achieved this ranking which testifies to the success of these efforts in support of students."
Universities are ranked based upon research performance, career outcomes including a range of indicators that assess an institution's social impact and attempts to foster equitability. QS assessed factors such as faculty gender diversity and a ratio of undergraduate students receiving Federal Pell Grants.
QS is hopeful the list will provide much-needed prospective for students as they prepare for unchartered territory on their educational journey. Universities and colleges around the world are bracing for unforeseen impacts as a result of the COVID-19 outbreak. According to QS, ongoing research reveals students are committed to pursuing their education and career goals.