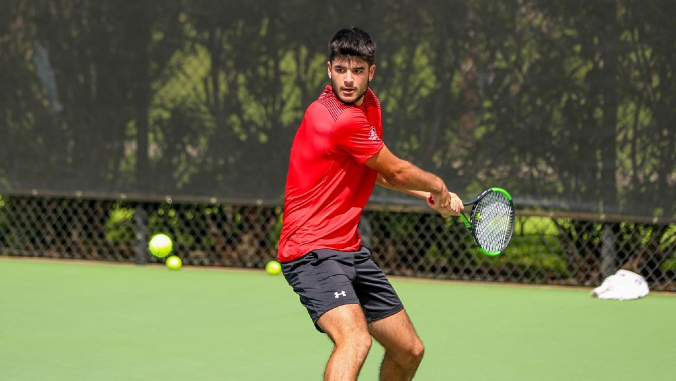 A University of Hawaiʻi at Hilo tennis standout has been named to the College Sports Information Directors of America (Co-SIDA) Academic All-District Men's At-Large Team for excelling both on the court and in the classroom.
Sophomore tennis player Luca Checchia, a native of Valencia, Spain, was one of 10 selections for the NCAA Division II District 8 At-Large Team.
Checchia played No. 4 in singles this year for the Vulcans and No. 2 in doubles. In 2019, Checchia played a key role in UH Hilo's march in the NCAA tournament, winning a pair of singles matches as the Vulcans reached the Final Four.
In addition to his academic achievements, Checchia has maintained a 4.0 GPA in his business major, and will now advance to the Co-SIDA Academic All-American ballot. The District and All-American teams are voted on by college sports information directors across the country, taking in account a combination of athletic and academic achievement for each nominee.
For more details on the Co-SIDA All-District 8 team, visit the UH Hilo Athletics website.