The University of Hawaiʻi Community Colleges recognized and celebrated four Phi Theta Kappa (PTK) Honor Society scholars for their academic success and leadership skills. Through their hard work, the students have earned scholarships and awards to help them build brighter futures for themselves and their communities.
For more than 100 years, PTK has helped millions of high-achieving community college students reach their full potential. PTK gives students opportunities to develop professional and leadership skills, earn scholarships, explore career paths—and make their worlds a lot bigger.
Hawaiʻi

Community College
Nowel Lucas, has received the Pacific Region Transfer scholarship, a $1,000 scholarship to help her transfer and continue her studies at a four-year university in the fall. The scholarship recognizes leadership, outstanding academic achievement and rigor, and engagement in college and community activities. She is one of two students selected to receive this scholarship this year.
Lucas graduated from Hawaiʻi CC this spring with the highest honors. She earned an AA in liberal arts and is transferring to the University of Hawaiʻi at Hilo where she will pursue her bachelor's degree in biology.
Read more about Lucas' future plans at the Hawaiʻi CC website.
Honolulu Community College
Kainani Wills from Honolulu CC received the prestigious PTK Distinguished Chapter Officer Award. Distinguished Chapter Members are selected based on a student's embodiment of the Hallmarks of the Society through Honors in Action and other chapter activities. This is only the second time in Honolulu CC's history for a PTK member to be recognized with an international individual award.
Wills graduated in May with an AA in liberal arts with honors and is the proud mother of two children. She attended the 2019 PTK International Honors Institute at San Diego State University thanks to the generous support from Alu Like, a Native Hawaiian financial aid assistance program.
Leeward Community College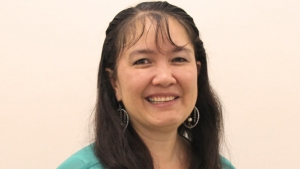 Leeward CC's Abigail Eli, a teacher education major and Waiʻanae Moku student, was selected as Hawaiʻi's New Century Transfer Pathway Scholar, a national PTK scholarship program. She will be awarded a $2,250 scholarship to continue her education. Eli was selected based on her academic accomplishments, leadership, activities and how she extends her intellectual talents beyond the classroom.
Eli is an outstanding student and a community leader. In summer 2019, Eli and her family of 13 lived with the homeless in Waiʻanae four years ago to "experience what others who are less fortunate face in their daily lives" and explore how she could better help those in need. It was then that Eli realized education was the key to breaking the cycle of homelessness in her community.
Windward Community College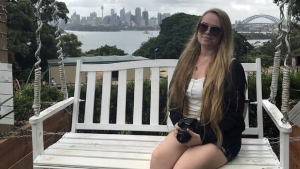 Windward CC student McKenzi Johnson was the other recipient of the $1,000 Pacific Region Transfer scholarship for the score she earned in PTK's scholarship competition. Johnson has been one of the pillars of the Windward CC chapter since her induction and helped create an environment where members can contribute to the overall success of the chapter and benefit the community.
She graduated from Windward CC in spring 2020 and will be attending UH Mānoa in fall 2020 to pursue a triple major in accounting, human resources management and marketing, while also obtaining a certification in project management.