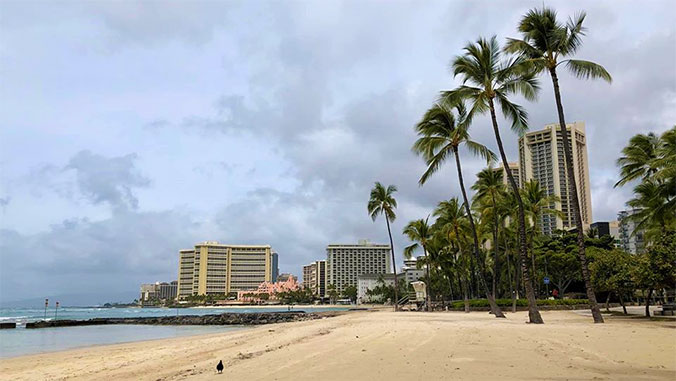 A new University of Hawaiʻi Economic Research Organization (UHERO) map shows the percentage of unemployment claims filed per zip code as a result of the COVID-19 pandemic. Percentages are based on the area workforce and not all individuals living in each zip code.
UHERO Assistant Specialist and Assistant Professor of Economics in the College of Social Sciences Justin Tyndall said that percentages are higher on the neighbor islands than on Oʻahu and that claims are clustered in areas where the tourism industry is an important source of employment. Understanding COVID-19's economic impact statewide is crucial for the distribution of relief efforts.
Tyndall created the map based on 150,000 initial unemployment claims from the Department of Labor and Industrial Relations.