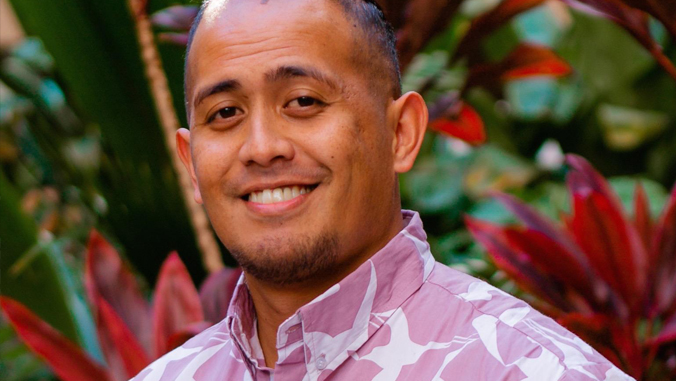 A recent graduate of the University of Hawaiʻi at Mānoa William S. Richardson School of Law won first place in the National Native American Law Students Association writing competition. Ian F. Tapu's essay on cultural rights in Pacific island nations will be published in the Arizona Law Review.
Tapu's essay, "Finding Fonua: Disappearing Pacific Island Nations, Sea Level Rise and Cultural Rights," is a critique of the current legal conversation concerning climate change.
"The impacts of climate change and the national and international responses are viewed through a scientific, technological, political and financial lens," Tapu writes. "Even the framing of climate change through a human rights framework has been limited to discussions of political, social and civil rights, to the detriment of cultural rights."
His article proposes that analysis of the impact of cultural rights will more fully conceptualize the dire consequences of sea level rise in Pacific islands.
"As Pacific islands disappear due to climate change," he writes, "what happens to a culture that is inextricably connected to the land? Can legal instruments address those impacts?"
As the first in his family to attend college, and now law school, Tapu, whose mother is Samoan, and whose birth father and stepfather are both Tongan, has made the needs of fellow Pacific Islanders his mission in life.
"Tapu—as he is generally called—is a remarkable leader and organizer, as well as an outstanding student," UH law school Dean Avi Soifer said. "He has been extraordinarily creative, and he has succeeded in interesting many Pacific Islanders in attending law school; for this, and much more, Tapu has earned tremendous respect from members of the faculty and staff, as well as among his fellow students."
For more information see the UH law school website.
–By Beverly Creamer