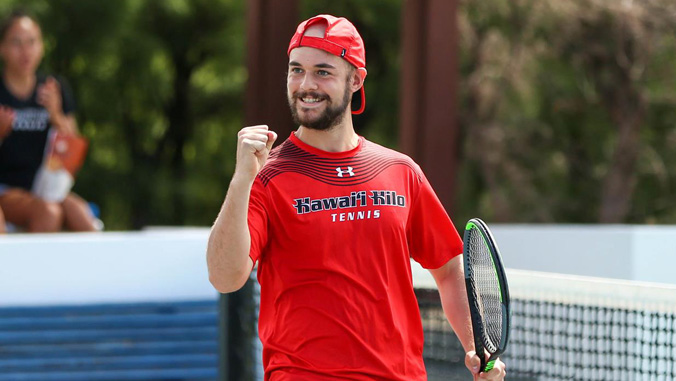 This week, the University of Hawaiʻi at Hilo salutes two tennis all-stars as its Pepsi Seniors.
Tennis player Arturo Dell`Eva was 2-3 in the shortened 2020 season in singles and 3-2 in doubles. As a sophomore in 2018, he went 10-5 in singles and was ranked as high as No. 51 nationally. Dell`Eva leaves Hilo with a 16-13 career mark in singles. He graduated with a dual major in finance and marketing, and has returned to his hometown Costermano, Italy.
The lone senior on the women's tennis roster, Marina Colvee, transferred to UH Hilo after playing one season at San Diego State, and played three years with the Vulcans. Her best season was in 2018 when she finished 10-6 in singles. As a junior, Colvee was 9-7 in doubles. Colvee, a Spain native, is a Pacific West Conference Scholar Athlete and graduated with a degree in marine science.
Congrats to Dell`Eva and Colvee!
For the full story, visit the UH Hilo Athletics website.