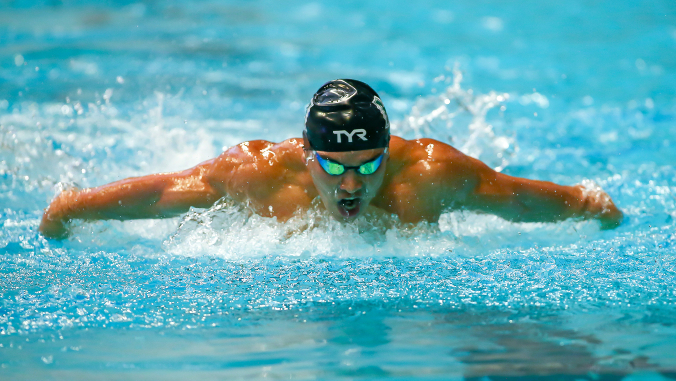 The University of Hawaiʻi at Mānoa's swim and dive program continues to be recognized for its academic excellence during the 2019–20 school year.
On June 29, the College Swimming and Diving Coaches Association of America (CSCAA) named the UH Mānoa men's and women's swim and dive teams to its Division I Scholar All-America team for spring 2020. The teams also received this honor for fall 2019.
UH Mānoa was one of 461 schools to receive the award for the spring semester. Teams were selected based on their spring grade point averages and represent 17,982 student-athletes.
"No team was unaffected by this spring's pandemic, but Athletic Director (David) Matlin and President (David) Lassner can and should be proud of their team and the work of head coach Elliot Ptasnik," said CSCAA Executive Director Greg Earhart.
The first year under Ptasnik was a memorable one as the Rainbow Warriors and Wahine were crowned Mountain Pacific Sports Federation champions. The conference appointed six end-of-the-year awards to the program, including 27 selections to the All-Academic team and nine named to the CSCAA All-American team.