University of Hawaiʻi at Mānoa Provost Michael Bruno hosted an online forum and answered questions from the campus community about plans for the upcoming fall 2020 semester.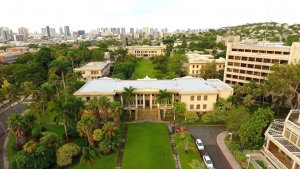 The two-hour online forum was held on YouTube on Thursday, July 2. Forum moderator Amrita Mallik, UH Mānoa's campus climate officer, read questions sent in from students, faculty and staff covering a wide range of topics from housing, to masks, food services and more.
A video of the event can be watched above.
Plans for the fall semester are expected to be released in the coming weeks.