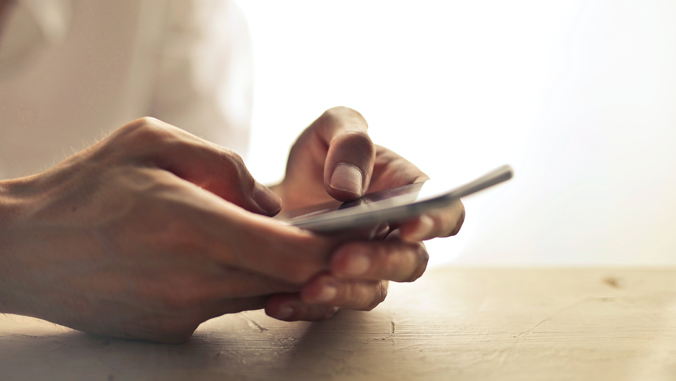 By using the Facebook social networking platform, sheltered homeless in Hawaiʻi can improve their lives in ways ranging from online job searches to strengthening their connections with family and friends.
That was the finding from a research team led by Wayne Buente, an associate professor in the School of Communications in the University of Hawaiʻi at Mānoa's College of Social Sciences (CSS). The paper was published in the International Journal of Communication.
Study details
A survey of 148 people at two homeless shelters in Honolulu examined Facebook use vs. non-use, and found that Facebook users were:
Younger and more likely to be female.
More likely to have their own cell phones, have access to the internet from their cell phones and be heavier cell phone users.
More likely to use the app for online job searches than to look for housing.
Exhibited higher levels of bonding with close friends and loved ones, including family, which was especially critical during times of trouble.
"Our study demonstrates how the use of Facebook can lead to improving the homeless condition," said Buente. "As a social media platform with a focus on social networks, Facebook can help homeless individuals keep in touch with close friends who can provide them with critical social support and help. In addition, using Facebook may improve human capital by helping homeless individuals to acquire a job or improve internet literacy."
The researchers noted that Native Hawaiians represented a majority—almost one-third or 31.8 percent—of homeless shelter guests in the study, a finding confirmed by other government and nonprofit agency reports.
Researchers
Buente serves as graduate chair in the School of Communications. He has pursued research projects that examine issues relating to information systems, digital inequality, social media and health disparities. His classes look at the interplay between society and information and communication technologies.
Collaborators on the research team were Rachel Neo, a communications assistant professor at CSS; Luz Quiroga, a retired associate professor in UH Mānoa's Department of Information and Computer Sciences and Library and Information Science Program; and Joseph Greene, a doctoral student in Learning Design and Technology in UH Mānoa's College of Education and instructional designer at Texas Tech University Health Services Center.
Research was funded by the Social Science Research Institute in CSS and supported by the Institute for Human Services.
—By Lisa Shirota