This year's University of Hawaiʻi foodbank drive raised $56,476 in monetary donations despite the campuses being closed because of the pandemic for the majority of the campaign. The 2020 Hawaii Foodbank donation is close to $20,000 more than last year's $36,657 total.
"I'm incredibly proud of how our University of Hawaiʻi stepped up when so many in our state have needed help the most," said UH President David Lassner. "This demonstrates once again the amazing generosity and concern for others that characterizes our ʻohana, and I'd like to thank everyone who participated."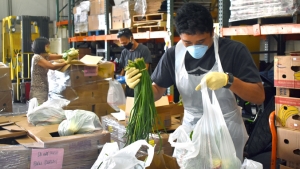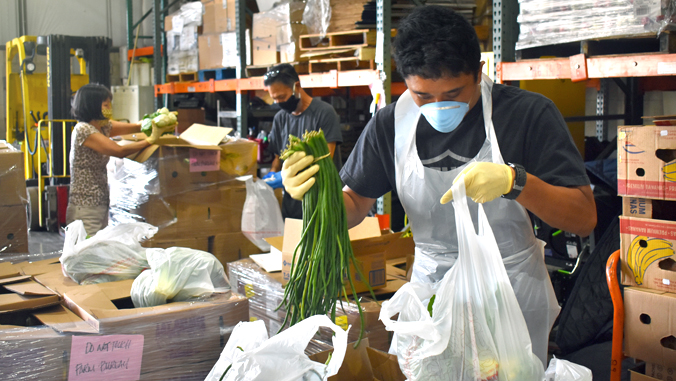 According to the Hawaii Foodbank, the university's contribution equals to more than 141,000 meals that the foodbank was able to provide.
Due to the COVID-19 pandemic, the Hawaii Foodbank campaign transitioned to more of an online giving campaign.
"The onset of COVID-19 completely changed the landscape of our annual food drive season. But there's one thing it did not change—our community's aloha spirit, and the University of Hawaiʻi exemplifies that," said said Ron Mizutani, president and CEO of Hawaii Foodbank. "Amidst statewide 'stay at home' orders and necessary campus closures, the University of Hawaiʻi pivoted their efforts by implementing virtual food and fund drives. In doing so, they not only continued support during the health crisis, but they also broke their record for fundraising."
"This kind of resiliency and innovation keeps us inspired, and Hawaii Foodbank is incredibly grateful for the University of Hawaiʻi's steadfast support," said Mizutani.