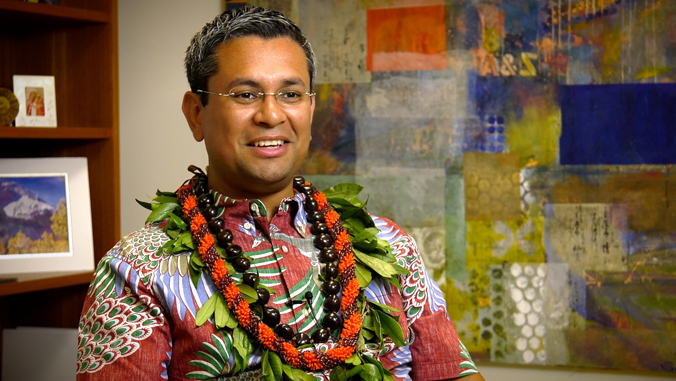 Leeward Community College will host a Live Information Session with Chancellor Carlos Peñaloza on Friday, July 17 at 2 p.m. to answer the main question on many students' minds: what will fall 2020 look like? Peñaloza will share specifically about Leeward CC.
Information about the UH Community Colleges Accelerated Online AA Liberal Arts degree will also be shared online later that day.
Current and potential students and their families are invited to participate in the online information session by watching the livestream on YouTube or sending an email with questions for Peñaloza at leeinfo@hawaii.edu.
In addition to answering student questions during the session, Peñaloza will provide an update on how Leeward CC is preparing for fall 2020 and address health and safety concerns. College faculty and staff will host Q&A Zoom sessions following his segment at approximately 2:45 p.m.
The four Zoom sessions will address the following:
Paying for College: assistance with financial aid and various funding options
Online AA Program: 1 class at a time accelerated 5-week courses
Returning to College: how to navigate coming back after taking some time off
Program Options and Next Steps: what we offer and how to become a student
Each Zoom session will be recorded and posted for viewing at a later time.
For updates on the Live Information Session, visit the Leeward CC website.