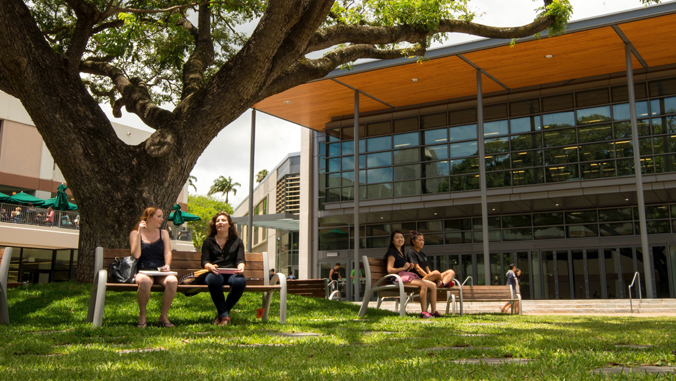 The University of Hawaiʻi at Mānoa has been recognized for its outstanding compliance with a law covering sexual assault, domestic violence and other crimes, earning the National Clery Compliance Program of the Year Award from the National Association of Clery Compliance Officers and Professionals on July 24.
The Jeanne Clery Act is a complex and ever-evolving federal consumer protection law that aims to provide transparency around campus crime policy and statistics. This law requires institutions to maintain policies relating to the Violence Against Women Act, Drug Free Schools and Communities Act and Higher Education Opportunity Act.
To maintain current Clery Act compliance, UH Mānoa departments accurately report crime statistics and policy statements for inclusion in the Annual Security and Fire Safety Report, train certain students and employees as "campus security authorities," and issue emergency and timely warning notifications. The UH Mānoa campus' efforts have ensured the safety for all students, faculty, staff and visitors.
"This national recognition of our Department of Public Safety is a remarkable testament to the exemplary efforts and cooperative work of many to make UH Mānoa a safer place for learning," said UH President David Lassner. "Special thanks to Clery Compliance Officer Sarah Rice and Chief (Andrew) Black for working with the entire DPS team and the campus to focus on continuous improvement toward safety for all."
Contributing UH Mānoa departments and programs include: