Research at the University ofHawaiʻi at Hilo on hybrid forest ecosystems is directly behind the creation of a bill currently under consideration at the Hawaiʻi County Council that would allow private landowners to receive reduced property tax rates for native forest restoration on Hawaiʻi Island.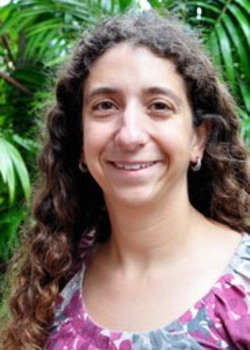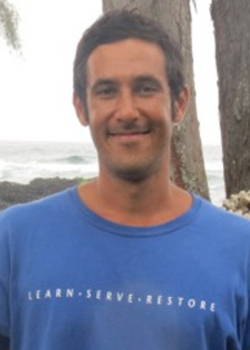 Bill 178 is an amendment to the current Hawaiʻi County Property Tax Code, and would also promote the islandwide engagement of preserving native forests. The bill passed two hearings unanimously with the next scheduled for August 5. If it passes the next hearing and is approved by Mayor Harry Kim, it will become law.
Forest ecosystems expert Rebecca Ostertag, a professor of biology and associate program chair of the Tropical Conservation Biology and Environmental Science (TCBES) graduate program at UH Hilo, and her colleague Susan Cordell of the U.S. Department of Agriculture's Forest Service, are working directly with environmental lawyer Leslie Cole-Brooks, who wrote the bill.
UH Hilo student Sebastian Wells, in the professional internship track of the TCBES graduate program, is working as an intern this summer with the County of Hawaiʻi Real Property Tax Division. Wells is developing communication tools to train county employees on evaluating forest management plans.
"My role as an intern is to develop documents that would support the implementation of the proposed legislation as it will help streamline the process for the county, helping them to effectively and efficiently evaluate forestry management plans while also providing landowners with the tools they need in order to maximize the success of their native forest restoration endeavors," Wells said.
For more go to UH Hilo Stories.
—By Susan Enright
Related UH News video: Could hybrid ecosystems save native forests in
Hawaiʻi?