While the pandemic has left many industries flailing, the field of clinical research is one area actually thriving in Hawaiʻi. Globally last year, clinical trials market size was worth more than $46 billion. Jobs in clinical research are expected to grow 13 percent by 2026. The University of Hawaiʻi Cancer Center's new clinical research professional certificate program is designed to provide clinical research associates (CRAs) knowledge in coordinating oncology clinical trials, basic statistical and epidemiologic methods, ethical and regulatory aspects of human subjects research, protocol development and more.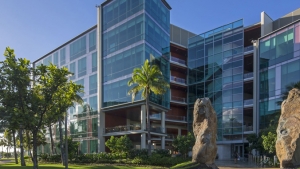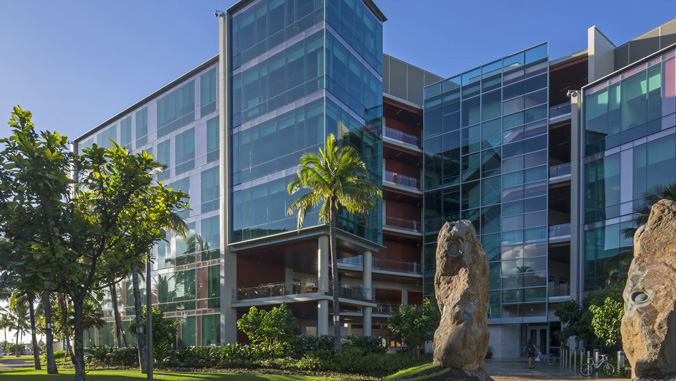 CRAs play a vital role in improving the outcomes for cancer patients and other patients participating in clinical trials. Offered through UH Mānoa's Outreach College, the program is designed to train CRAs to work at the UH Cancer Center (one of only 71 research organizations in the country designated by the National Cancer Institute), its affiliated hospitals, industry partners or at other academic centers in support of clinical trials.
The program runs from August 26 to December 2. The certificate is intended for current or future biomedical and research scientists, public health professionals, nurses and allied health professionals and professionals with a natural science background considering a career change.
"There is always a need for well trained clinical research professionals both here in Hawaiʻi and on the mainland. This program will give individuals a head start into this exciting career," said Randall Holcombe, UH Cancer Center Director and course coordinator.
This accelerated program employs a blended learning model. Foundational knowledge is provided via online materials that students must complete before attending classroom-based face-to-face training sessions at the UH Cancer Center.
The average salary range for clinical research associates in Hawaiʻi is between $45,000 and $85,000.
To participate in a free informational webinar or to register for the certificate program, visit outreach.hawaii.edu/clinicalresearch.