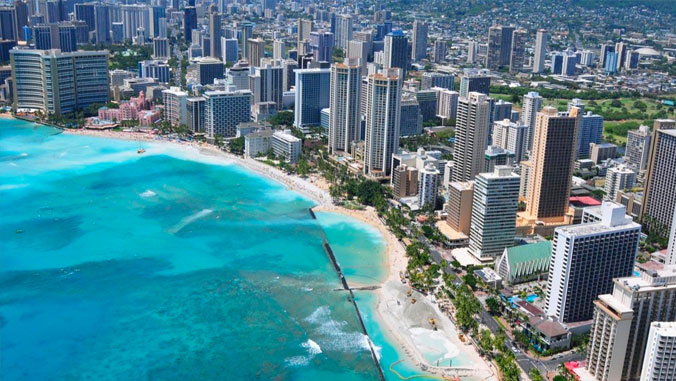 COVID-19's devastating impact on the health and welfare of Hawaiʻi's families is the focus of a series of research papers released by the College of Social Sciences (CSS) at the University of Hawaiʻi at Mānoa, in partnership with First Insurance Company of Hawaiʻi.
"I commend the researchers for their quick work to bring to light important data and analysis that would otherwise be untold," said CSS Dean Denise Eby Konan. "I'm especially grateful to our partnership with First Insurance Company, as they compelled us to respond to an urgent gap in knowledge facing our state at this critical time."
"Our goal is to provide evidence-based social sciences research, so that Hawaiʻi's leaders can make more informed and compassionate policy and business decisions as our state deals with the rapidly changing COVID-19 situation," said Jeff Shonka, president and CEO of First Insurance Company of Hawaiʻi.
Current papers:
All papers are circulated to stimulate policy discussion and comment. The views expressed are those of the individual authors.
—By Lisa Shirota