The University of Hawaiʻi Cancer Center has been awarded a five-year $1.36-million grant for a new program to address and enhance workforce training that will meet biomedical, behavioral and clinical research needs to lower cancer incidence and mortality in the Pacific. The center will establish the National Institutes of Health Cancer Research Education, Advancement, Training and Empowerment (CREATE) program.
CREATE will provide mentorship opportunities for undergraduate and graduate students living in Hawaiʻi and the Pacific through hands-on cancer research experience, helping to increase the number of students who pursue cancer research careers in fields such as biology, epidemiology, prevention, control and clinical sciences.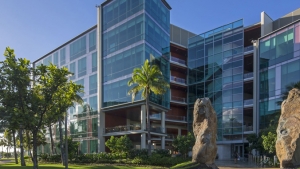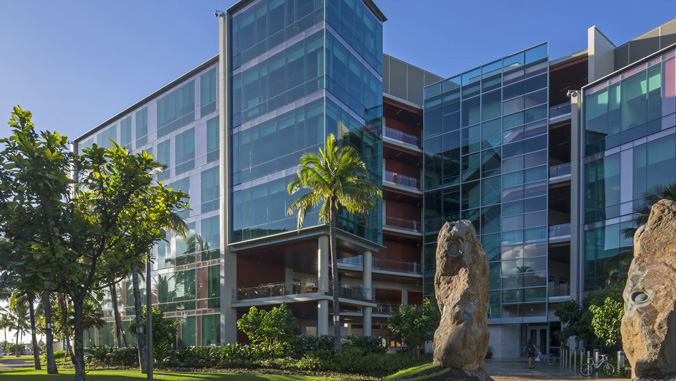 Utilizing the knowledge and talents of 40 UH Cancer Center faculty members, CREATE will mentor students and provide them with an intensive 10-week hands-on research experience. Students will learn how to address health disparities and collaborate on multidisciplinary projects through a curriculum of seminars, workshops and career development sessions.
The National Institutes of Health program will be led by UH Cancer Center's Gertraud Maskarinec, associate director for research education and Joe W. Ramos, deputy director, and Joseph Keaweʻaimoku Kaholokula, chair of the Department of Native Hawaiian Health at the John A. Burns School of Medicine.
Research training within Hawaiʻi's multiethnic environment and the UH Cancer Center's unique cancer biology labs will strengthen the abilities of program participants to address causes, diagnosis, prevention and treatment of cancer.
Program details
The CREATE annual program anticipates to begin its recruitment efforts in 2021, with plans to mentor 16 undergraduate students during the summer, two graduate students during the fall semester and two graduate students during the spring. These participants must be residents of Hawaiʻi and Guam, and include students from UH, other universities within the state, colleges on the continental U.S. and the University of Guam. In providing new training opportunities for Native Hawaiian and Pacific Islander students, the program also seeks to increase diversity in research personnel.
CREATE builds upon the many years of success of the UH Cancer Center's Summer Internship Program, which has provided research experiences for more than 220 students over the last 10 years.