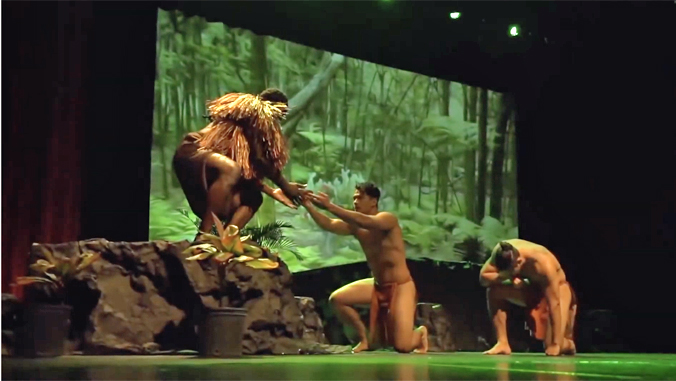 Stories from across the breadth of the Asian American diaspora are featured through a new online theatre series. The University of Hawaiʻi at Mānoa Hawaiian Theatre Program collaborated with the Consortium of Asian American Theaters and Artists (CAATA) to launch a virtual monthly series featuring the work of Asian American artists and theatres from across the country on HowlRound Theatre Commons.
UH Mānoa was scheduled to host the 7th Annual Asian American Theater Festival and Conference (ConFest) Kuʻu ʻĀina, Kuʻu Piko, Kuʻu Kahua-Return to the Source in August but the COVID-19 pandemic forced organizers to postpone until May 2021. Instead, UH Mānoa Hawaiian Theatre Program Associate Professor Tammy Hailiʻōpua Baker launched the nine-episode ConFest Virtual Series on August 10 to highlight artists, topics and themes set to be featured in the upcoming festival.
"The curated monthly series is also a means to connect theatre artists, to begin conversations on issues that we face, and to amplify the efforts of Black, Indigenous, Asian, Latino/x, Middle Eastern and North African artists," explained Baker.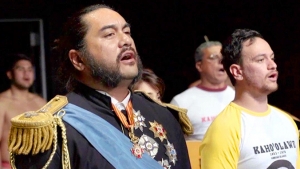 Baker, who was featured in the series' inaugural episode, previewed performances audiences can expect at the 2021 festival, which will include an excerpt of work by Hana Keaka, the Hawaiian Theatre Program at UH Mānoa. Cast and crew from the program's Hawaiian language play, ʻAuʻa ʻIa: Holding On, performed Off Broadway in New York City in January. The major accolade made UH history. It was the first time a UH Mānoa Department of Theatre and Dance production had been selected to perform in the Big Apple.
The virtual series' first episode showcased interviews with three UH Mānoa alumni selected as featured artists for the festival. Actors Kealiʻikeola Simpson, Moses Goods and Melissa Orozco Vargas shared their connection to ʻāina (land), piko (source) and kahua (foundation). Each is scheduled to present productions at ConFest 2021.
Monthly episodes will run through April 2021 in anticipation of ConFest and will include stories from Hawaiʻi, Egypt and Vietnam.
For more on upcoming episodes go to ConFest Virtual series.
—By Moanikeʻala Nabarro