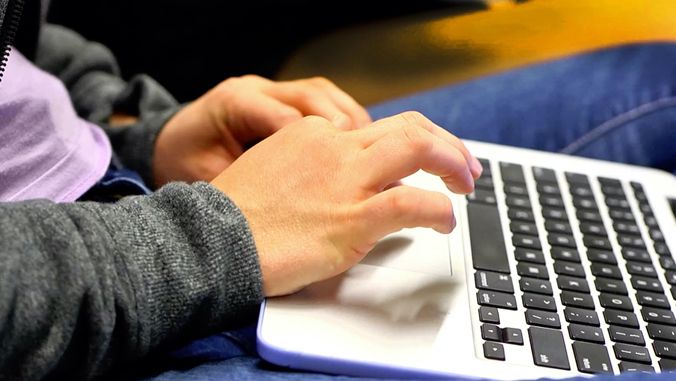 This message was shared with the students, faculty and staff of the 10-campus University of Hawaiʻi system on August 17, 2020.
Aloha UH employee ʻohana,
When the COVID-19 pandemic first hit our state, we quickly pivoted to online instruction and transitioned to a voluntary work from home program for employees. We are deeply appreciative of the flexibility you exhibited to support our students and the state, with the understanding that an official policy on telework would be forthcoming.
We recently completed the consultative process with all applicable unions on a formal COVID-19 Telework policy that will remain in effect until full recovery is reached. The new policy will take effect on September 1, 2020 and supports the continuation of the existing work-from-home arrangements. As I recently communicated, with the current surge in cases, particularly on Oʻahu, supervisors are strongly encouraged to maximize the use of this telework policy whenever work can be done off-campus.
The new COVID Telework policy has an updated Voluntary Telework Request and Agreement and a Voluntary Telework Work Plan that must be completed. Both documents will need to be signed by the employee and the appropriate supervisor (Dean/Director/Manager).
Every employee who plans to telework after September 1, 2020 must complete the new Voluntary Telework Request and Agreement and a Voluntary Telework Work Plan, even those who received supervisor approval under the previous COVID Work From Home program. With the adoption of this new formal policy, prior agreements will no longer be recognized starting September 1, 2020.
The new policy, agreement and work plan can be found on the UH Human Resources website. If you have any questions, please contact your departmental HR office.
Decisions on working arrangements will continue to be made at the unit level. For employees who return to their campus or workplace, the university is committed to following safety practices as recommended by the UH System COVID-19 Guidelines, each campusʻs guidelines, COVID-19 guidelines from the Centers for Disease Control and Prevention, the Hawaiʻi Department of Health, and applicable state and county orders.
Thank you once again for your resilience, patience and hard work. Your work on behalf of our students and the people of Hawaiʻi has been truly amazing.
E mālama pono,
David Lassner