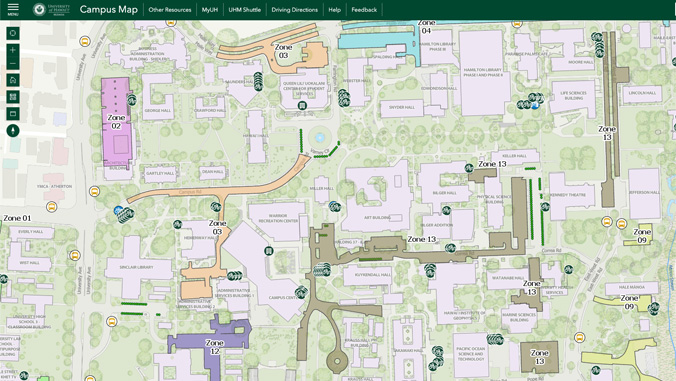 The University of Hawaiʻi at Mānoa launched an updated online map that provides more function and choices for users.
The map's side menu helps users locate the closest ATM, water refill station, gender neutral restrooms and many other amenities and points of interest. Users can also explore the many features of the campus including sustainability efforts, accessibility and the thousands of plants that make UH Mānoa an accredited arboretum.
The updated map provides many features not available in previous maps for the campus. Users can explore the frequently asked questions page to learn how to best use all the updated map functions.
UH encourages users to explore the new features and provide feedback as the platform evolves.