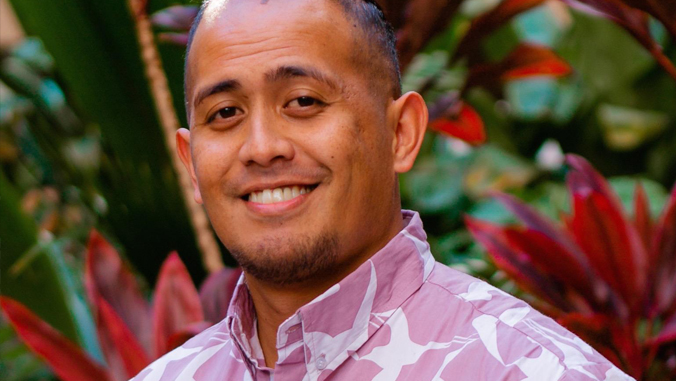 A University of Hawaiʻi at Mānoa William S. Richardson School of Law graduate was named one of two recipients of a student leadership award by the National LGBT Bar Association for 2020.
Ian Tapu's leadership as president of the Student Bar Association, the Pacific Islander Legal Association which he helped found, and the Lambda Law Student Association, are among many of the reasons he received the award. The organization also noted that Tapu has an abiding passion "for ensuring that legal scholarship is inclusive of all Indigenous and Pacific people."
During the COVID-19 pandemic, Tapu organized a nationwide graduation in May for all Pacific Islanders including Micronesian, Melanesian and Polynesian students across the nation to recognize their achievements.
Tapu was born in Hauʻula, Oʻahu and is the son of a Samoan mother and Tongan father and step-father. He has made the needs of fellow Pacific Islanders, especially marginalized minorities, his goal in life.
As a law student, Tapu organized student support for a successful Hawaiʻi legislative proposal to create a third gender marker on driver's licenses; created the pre-law symposium for Pacific Islanders to connect with and support each other; successfully petitioned for the first ever LGBTQ+ rights class at the UH law school; created a food bank for law students experiencing food insecurity; and interned for Guam-based Blue Ocean Law where he specifically worked on climate change litigation.
"I felt having a law degree would give me the tools to help those who feel hopeless or don't have a voice," said Tapu. "Because my family are immigrants, my grandfather told me I was going to be either a doctor or a lawyer. He realized people are going to treat our family differently because we are immigrants, and education changes that."
For more, see the UH law school website.