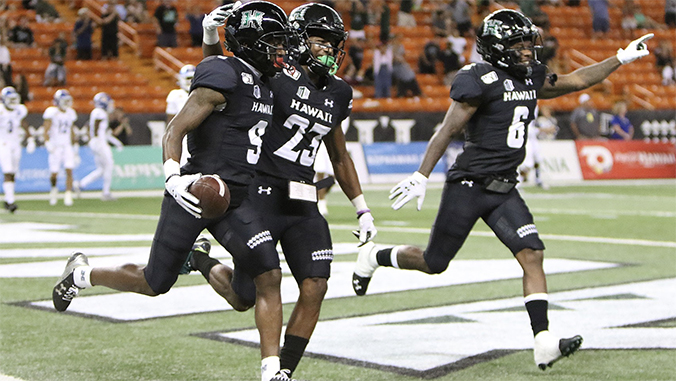 The August 10 decision by the Mountain West Board of Directors to postpone 2020 fall sports and Mountain West championship events due to the COVID-19 pandemic crisis was based upon multiple challenges. The University of Hawaiʻi at Mānoa football team is a member of the Mountain West conference, and all other UH sports compete in the Big West conference.
Widespread and increasing prevalence of the disease in parts of the Mountain West footprint, unknowns regarding the health outcomes related to the virus, testing capacity limitations and variable travel restrictions were among the primary considerations. Nearly a month later many of these same challenges remain, such as virus spread and the status of state and local guidelines, and continue to be beyond the control of the conference and its member institutions.
Within that environment, however, the Mountain West has been working diligently to identify a viable path forward to resume athletic competition at the appropriate time.