Tutoring services offered at the University of Hawaiʻi at Hilo have shifted gears this fall and transitioned to an online format to help keep students safe during the pandemic. These changes, though trying, have proved to be an opportunity for the UH Hilo community to showcase resiliency and commitment to reaching its educational goals despite the challenges brought by the coronavirus.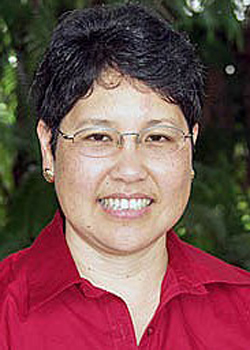 Typically, Kilohana: The Academic Success Center services are physically located throughout campus, but the center has adapted its tutoring sessions—which offer assistance in writing, science and math—to fit with the "new normal" of virtual instruction through Zoom. Students can check the Kilohana website for fall 2020 tutor schedules and other helpful links. To request tutoring, students need to email justasc@hawaii.edu.
Organizers ask students to state the course alpha and number in the subject line so appropriate Kilohana students and staff on duty can respond. Get additional information about Kilohana's operations during the pandemic.
The center's primary mission is to offer peer support so students become confident, independent and self-motivated learners who will eventually be able to do their own work. Karla Hayashi, director of the center and Corin Kim, academic support specialist, are the management team behind the online transition.
"We will make adjustments and accommodations along the way to ensure we are being responsive and adaptive," Hayashi said.
UH Hilo English major Braden Savage is a writing tutor at Kilohana. "Surprisingly, online tutoring this semester feels sort of close to tutoring in the actual Kilohana center," said Savage. "We all sit down in a Zoom room and wait for tutees to filter in and out. When a tutee enters, they are brought into a breakout room with one of the tutors, similar to how the tutee might walk over to their own table to have their quiet study space in the physical center."
For more information go to UH Hilo Stories.
—By Emily Burkhart, a senior double majoring in English and gender and women's studies at UH Hilo