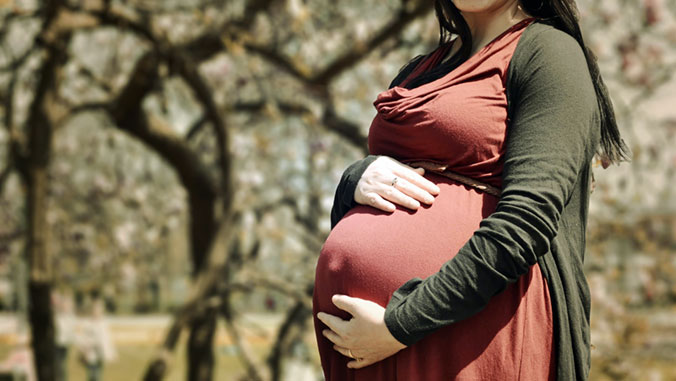 A new editorial (PDF) examining research on pregnant women with COVID-19, written by a University of Hawaiʻi at Mānoa Office of Public Health Studies professor, was published in the medical journal BMJ.
Catherine Pirkle writes that all pregnant women should be screened for COVID-19, so that infected women can receive the appropriate medical care, and health care staff can be protected, as well as other pregnant women and patients sharing the same facilities.
"When I reviewed the new research, it was clear to me that insufficient studies have compared pregnant women with COVID-19 to pregnant women without the disease. This type of study is needed to identify key differences between groups to better tailor care," Pirkle said. "But it was also clear that pregnant women who have COVID-19 frequently do not have symptoms, and so all pregnant women should be universally tested."
It is common practice for medical journals, when publishing research articles of great significance, to invite experts who were not involved in conducting the research to write an editorial and comment on new findings. Pirkle is well-known for her expertise on public health issues related to pregnancy and women's health. She was invited to write her editorial in response to a new study also published in BMJ that reviewed the research on COVID-19 during pregnancy.
"It is important to recognize that in the middle of this pandemic, millions of women around the world are still carrying pregnancies and delivering infants," Pirkle said. "Some of these women are infected with the coronavirus, and we need to know how to care for them appropriately."
Pirkle has conducted research on women's and children's health around the world including Mali, Senegal, Bermuda, Colombia, Brazil, Albania and Nunavik, a northern region of Canada that borders the Hudson Bay.
In her editorial, she noted that the new research showed a low mortality rate among pregnant women with COVID-19. However, pregnant women with the disease were more likely to require admission to an intensive care unit than pregnant women who did not have COVID-19.
"These findings highlight the need for careful management of COVID-19 during pregnancy," she explained.