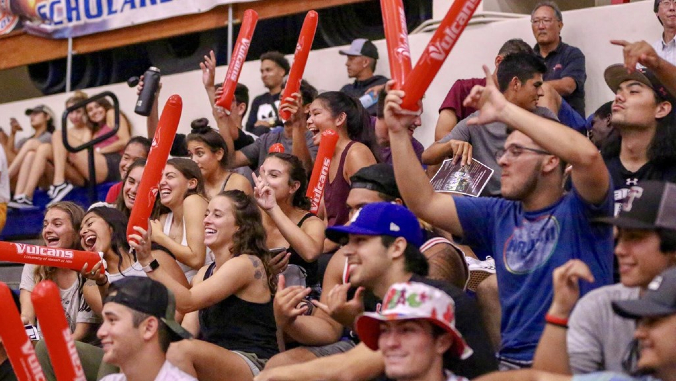 The University of Hawaiʻi at Hilo Vulcans continue to excel in academics and break their own records despite experiencing a year like no other. The latest example comes with the announcement of the D2 Athletic Directors Association (ADA) Academic Achievement awards, where 50 Vulcan student-athletes were named to the 2019–20 team, topping last year's 31 honorees.
In the Pacific West Conference, the Vulcans had the fifth highest number of players honored for this academic award. The women's soccer team led the Vulcans with 10 honorees, followed by the women's basketball team with six.
To qualify for the D2 ADA Academic Achievement Award, the student-athlete must have a 3.5 GPA or higher, have attended four semesters or two years at their college or university, and have been an active member of the team.
Earlier this year, it was announced that the Vulcans had posted their highest overall GPA ever at 3.191.
"I am proud of our student-athletes," said Athletic Director Patrick Guillen. "Our emphasis in this area includes having an academic study hall directed by academic advisor Melanie Brokaw, who has done a fantastic job. Additionally, our student-athletes rose to the challenge during this COVID-19 year and made the best of the situation."
For a list of the 2019–20 Vulcan honorees, visit the UH Hilo Athletics website.