Are you looking for fast, healthy and ʻono recipes to add to your "go to" list? Learn to minimize your time in the kitchen and add to your family favorites. Join AARP Hawaiʻi and Chef Daniel Swift from Windward Community College via Zoom or Facebook Live for free cooking demonstrations September 11, 18, 25 and October 2, 8. Each week will feature a different and delectable dish.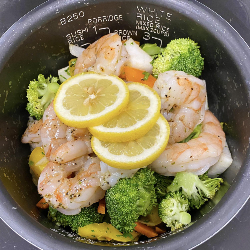 This week's segment in the "Fast, Healthy & ʻOno Cooking" series is called "Brilliant Braising" on Friday, September 18, from 5 p.m. to 5:45 p.m. The trick to making tough protein tender is embodied in the braising technique. Starting with dry heat, the chef will sear protein to seal in juices and create flavor. He will then add liquid, cover and cook it low and slow. The result is always a tender and delicious dish that creates its own sauce, and the stove does all the work.
For more information, contact Jackie Boland at jboland@aarp.org.
About Chef Daniel Swift
Swift has worked in the restaurant business since 1985. He is a graduate of both the Boise State University Culinary Arts Program and Johnson & Wales University's Baking and Pastry Arts program in Providence, Rhode Island. He earned his master's degree in educational foundations from the University of Hawaiʻi at Mānoa in 2005.
Swift has taught culinary, baking and pastry and hospitality courses for the last 19 years at many institutions, including the Culinary Institute of the Pacific, the Collins College of Hospitality Management and the William F. Harrah College of Hotel Administration in Las Vegas. He is currently the workforce development coordinator at Windward CC, focusing on the areas of hospitality, and food and beverage education. Swift earned his doctoral degree in organizational leadership from the University of Laverne in California in 2017. He is a certified master baker with the Retail Bakers of America and holds executive chef, executive pastry chef and culinary administrator certifications with the American Culinary Federation.
For more information about other courses in life enrichment cooking and personal health delivered online from Windward Community College, visit http://windwardcce.org/. Windward CC courses in October will feature cinnamon rolls, fruit tarts and "Food is Medicine: ʻOlena." Cost is $20 for each of these courses.
—By Bonnie Beatson