Living far from our island home has some feeling disconnected from Hawaiʻi, and many Hawaiʻi residents long to delve further into their culture. Starting on October 19, Windward Community College's Hawaiʻiloa program will take participants on an educational voyage to renew their ties to the islands while earning a Hawaiian studies associate in arts degree, the first of its kind in the world.
Cohorts of 20 participants will go through the 100-percent online program together. By taking classes for eight weeks instead of the usual 16, students will focus on only two classes at a time. Read more details and how to apply at the Hawaiʻiloa website. The deadline to apply is October 2.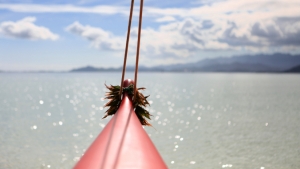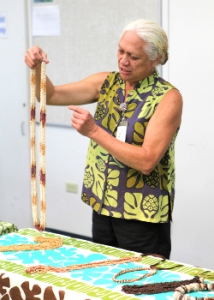 "The name Hawaiʻiloa, or distant Hawaiʻi, is applicable to the aspirations of this cohort—to pull in our Hawaiians who have voyaged near and far from home, and join them back into the fabric of our people, culture and history through this educational endeavor," said Keoki Faria, Hawaiian language instructor.
The 2010 census recorded 45 percent of the Native Hawaiian population living on the continental U.S. Windward CC Academic Affairs Dean Colette Higgins said, "UH recognizes its kuleana to provide educational opportunities to Native Hawaiians who have moved away. Sometimes it is when they've moved so far from home that it sparks a desire to learn more about their heritage."
Native Hawaiians living on the mainland will pay in-state, resident tuition for the Hawaiʻiloa Hawaiian Studies degree program. "Many Native Hawaiians living on the continent don't realize they could get the resident tuition rate. This makes it clear," said Higgins.
To learn more, attend a Zoom information session on Monday, September 28, 12 p.m. HST. Email Kuʻulei Miranda, Native Hawaiian counselor, at kuulei.miranda@hawaii.edu for the Zoom link.
"As a returning Hawaiian, enrolling in Hawaiian studies helped introduce me to traditional knowledge and the kumu (sources/teachers) who are rooted in its use. What I've learned filled in the gaps in a lot of family stories, and has allowed me to bring Hawaiian traditions and knowledge back into my ʻohana's daily life," said Kalawaiʻa Moore, associate professor of Hawaiian studies.